Margate, Broadstairs, Ramsgate – What's New and Anniversaries 2019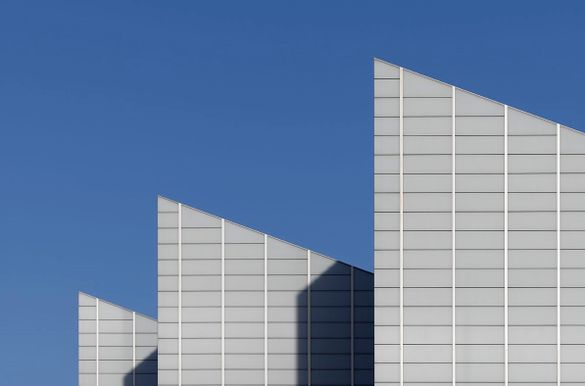 ---
2019 looks to be another promising year for Margate, Broadstairs and Ramsgate.  Turner Contemporary, Margate's iconic art gallery, will be hosting the Turner Prize; Margate Caves will be reopening in the town and award-winning St.Peter's Village Tour will be celebrating its 25th Anniversary season.
Easily accessible from London in just 75 minutes (Ramsgate) with Southeastern's High Speed rail service, Margate, Broadstairs and Ramsgate offer the perfect day trip or short break.
For further information on events, attractions and accommodation go towww.visitthanet.co.uk
Turner Contemporary hosts the Turner Prize
The Turner Prize is one of the best-known prizes for the visual arts in the world and aims to promote public debate around new developments in contemporary British art.  Every other year, the prize leaves Tate Britain and is presented at a venue outside London. In 2019 it will be presented at Turner Contemporary in Margate from 28 September 2019 until 12 January 2020.
Four of the most exciting artists working right now will be shortlisted to win the prize based on an outstanding exhibition that has taken place in the previous year.  The names of these artists will be announced next Spring. The winner will be announced at a major awards ceremony in Margate in December 2019.
The Turner Prize, like Turner Contemporary, is named after one of Britain's best painters J.M.W. Turner (1775-1851), being inspired by the artist's innovative and radical approach to art.
Since opening in 2011, Turner Contemporary has had a catalytic effect on social and cultural regeneration in Kent, and has established an international reputation.
Prior to the Turner Prize, Turner Contemporary will be hosting the following:
A place that exists only in moonlight: Katie Paterson & JMW Turner – 26 January to 6 May
This will be the largest UK exhibition of Scottish artist Katie Paterson to date, paired with a group of works by JMW Turner.
This exhibition will include the majority of Paterson's existing works, which explore our relationship as humans with the vastness and wonder of the universe; our desire to see the unseeable, to know the unknowable.
Like Paterson, JMW Turner was fascinated by the sublime wonder of nature, capturing the changing and atmospheric qualities of light, air and weather in his paintings, while also being deeply curious about science and the physical world. Paterson has selected a group of over 20 Turner watercolours and paintings to be interspersed with her works.
Seaside: Photographed – 25 May to 8 September
This will be Turner Contemporary's first photography exhibition, curated by Val Williams and Karen Shepherdson.  This major exhibition will examine the relationship between photographers, photography and the British seaside from the 1850s to the present.  As well as featuring the work of eminent photographers, the curators have uncovered rich and sometimes unknown work from across photography's history.
Seaside: Photographed looks at the way that the British seaside has become a vivid background to the drama of everyday life, seen through the acute, critical and engaged visions of 70 photographers from the UK, USA and Europe.
The exhibition will include the work of eminent photographers Vanley Burke, Susan Hiller, Jane Bown, Anna Fox, Henri Cartier Bresson and Paul Nash, as well as sometimes unknown work from across photography's history by Raymond Lawson, Hannah Blackmore and Henry Idden.
Following the exhibition at Turner Contemporary, Seaside: Photographed will tour across the UK.
Margate Caves – due to reopen in 2019
The Margate Caves will reopen to the public in 2019 following a lengthy campaign to save the site from redevelopment. Originally dug as a chalk quarry in the 17th and 18th centuries, the Caves have been welcoming visitors since 1863. Funded by the Heritage Lottery Fund and Big Lottery, the new visitor centre will include community rooms, a café, shop and insights on all aspects of the caves and its environs. The building has been designed by award-winning Kent-based architects Kaner Olette.
Margate Caves were closed in 2004 following a Prohibition Notice issued by the Health & Safety Executive.  Since 2011, campaigners determined to save the Caves have secured major funding from the Big Lottery Fund and Heritage Lottery Fund, boosted by local fundraising.
Geotechnical engineers will work to conserve the Caves and ensure they fulfil all modern Health & Safety criteria, while a specialist conservator will bring the site's vibrant's murals back to life, undoing years of damage.
Alongside the building and Caves works, the funding also supports an activity programme that takes the Caves out to the local community, and the development of a learning scheme for schools. The Margate Caves Community Education Trust also plan to provide training for volunteers not only at the Caves, but also those working at other heritage attractions locally.
Email for press enquiries – info@margatecaves.co.uk
WWII 80th Anniversary (1939-2019)
Margate, Broadstairs and Ramsgate are the furthest south-east you can go in Britain, almost touching mainland Europe so there are many wartime related tales to tell.
Manston Airport was only 10 minutes flying time from the enemy coast and bore the brunt of the early Luftwaffe air attacks in the summer of 1940.  The Spitfire and Hurricane Memorial Museum and RAF Manston History Museum, both situated by the Manston airport site, relay tales of the people and activity that took place here during this time.
On August 24, 1940 around 300 families took to living in the Ramsgate Tunnels on a permanent basis when 500 German bombs were dropped on Ramsgate in just five minutes.  It is now possible to book a tour of these tunnels and learn about life underground during this time.
Visitors to Margate, Broadstairs and Ramsgate's can discover more about these and the area's other WWII connections with the Frontline Thanet itinerary.
www.visitthanet.co.uk/frontlinethanet
St. Peter's Village Tour, Broadstairs – 25th Anniversary Season
Join an award-winning tour around the village of St. Peter's as they celebrate their 25th Anniversary season.  Meet colourful costumed characters from past centuries and hear their stories, plus a few surprises along the way.  It is anticipated that Queen Victoria will be making a few guest appearances to help with the 25th season celebrations.
Follow WebBandStand for everything that is cool that matters.