Foodies Flock Back To Turkey as Specialist's Enquiries Quadruple This Year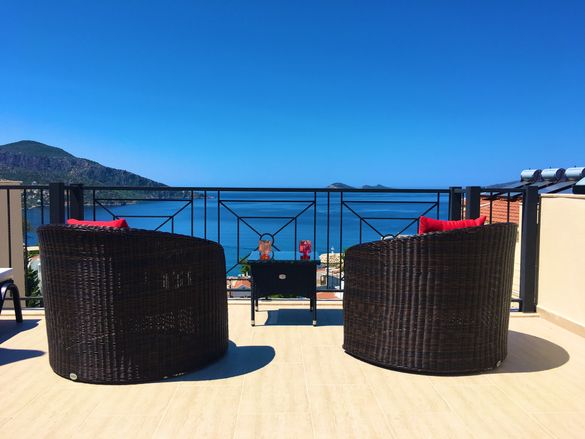 ---
A travel specialist offering holidays to Kalkan on Turkey's Turquoise coast is reporting that guest enquiries have literally quadrupled since the same time last year.
Kalkan Magic, a leading provider of luxury holiday homes in Kalkan on Turkey's Turquoise Coast, has seen a monumental increase in interest in its properties as people feel more confident in returning to this beautiful country with so much to offer.
Commenting, Kalkan Magic owner Sue Flynn said: "Many of those people who holidayed elsewhere last year in places like the Costas, Croatia or Greece, are repeatedly telling me that they found that the destinations simply didn't meet Turkey's standards and didn't give them their 'Kalkan fix' they so craved. They also increasingly comment that they found the cuisine disappointingly aimed at tourists compared to Kalkan which has become somewhat of a haven for foodies. The standard of cuisine in Kalkan is superb, the restaurants are exquisite and the atmosphere sublime. It is this combination that appears to be lacking from other destinations. Turkey is also exceptionally good value this year with the exceptionally favourable exchange rate at over 5 lira to 1 pound sterling. This makes holidaymakers' money stretch further and that is also very important."
Christine Brocklehurst, who is a Turkey regular who instead holidayed in Portugal last year said: "Whilst there was nothing wrong with our Portuguese holiday, it simply didn't live up to the holidays we have previously enjoyed in Turkey. The weather wasn't as perfect, the food not as good and everything was so much more expensive there. This year we are returning to Kalkan and we can't wait."
Most of the major operators have significantly increased their capacity to Dalaman and Antalya airports this year. You can see more about Kalkan on www.kalkanmagic.com
A week at Villa Sultaniye in July and August costs £1395 per week (for the whole property for 6 people not per person) with www.kalkanmagic.com The price includes all cleaning and linens, pool towels, air-conditioning, wi-fi and the 24 hour services of an English speaking team.
– Nearest airport is Dalaman which is 90 minutes from Kalkan – Kalkanmagic books private door to door transfers which cost £70 each way for a minibus seating 6 inc luggage.
– Flights are additional .