Drakes Supports Brighton Cocktail Week With Multiple Events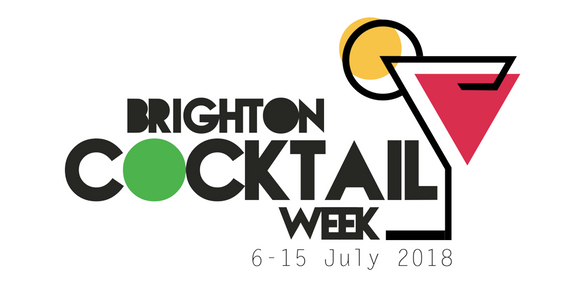 ---
Over the years, Brighton has established itself as a Food and Drink hotspot in the UK – even beating London in 2014 when Conde Nast Traveller voted Brighton the UK's Number One destination to eat and drink. The Brighton and Hove Food and Drink Festival have been fundamental in continually championing this accolade and promoting the best eateries in the city. Now, the same committed group of people, are doing the same for Brighton's burgeoning Bar scene with Brighton Cocktail Week.
Drakes is pleased to be supporting Brighton Cocktail Week (from July 6th to 15th) by participating in various events during this exciting ten-day period.
Arbikie Cocktail Party at Drakes – Wednesday, July 11th
Summer's here – so we're taking the party outside!
Our Bartenders will be shakin' up some pretty sizzling cocktails, (showcasing Arbikie Chilli Vodka) on our sea front Patio, serving light bites to match from our acclaimed Restaurant and playing some groovy tunes for a really summer vibe.
This is a Drop-In session, from 2pm until 6pm – with no set start time, just roll up and enjoy!
Tickets available directly from Drakes at £20pp which includes 3 Cocktails and lite bites to match each drink.
Click here for tickets
We'll be running a Competition too with some great prizes (including a night a Drakes) so make sure you're here for your chance to win
10% discount for Wristband holders* and Drakes hotel guests
Cocktail Fusion – Monday, July 9th
Chefs from some of Brighton's most well-known restaurants pair up with mixologists to create a five-course collaborative menu of tasting plates matched with perfect cocktails using rums from the Bacardi range. Drakes is delighted to be teamed with the talented people at Fourth & Church to create a fusion of flavours to beat the rest! This is a top event during the 10-day Cocktail Week calendar, so book soon it you don't want to miss it!
Advance tickets £35 from La Choza 01273 945 926
(no Brighton Cocktail Week wristband is required to book this event)
Wristbands
A wristband entitles you to Brighton Cocktail Week drinks at £5 each at participating venues from 6-15 July 2018.
Drakes is pleased to be a participating venue, offering a selection of cocktails for £5 to Wristband holders for the duration of the event.
Wristbands are available to purchase in advance online via the Brighton & Hove Food and Drink Festival's Eventbrite payment portal for £10 (£8.33 + VAT).

Follow WebBandStand for everything that is cool that matters.