Texas Rock Up To Headline A Summer Of Music And Dance On Costa Cálida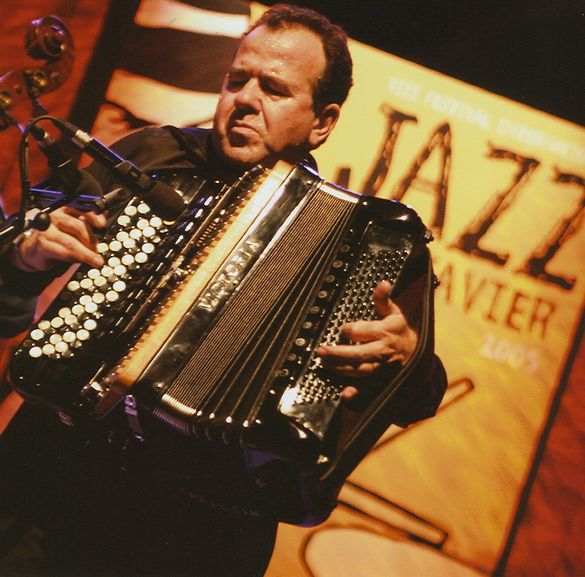 ---
One of the most popular rock bands of the last 30 years, Texas, is one of the headline acts at this year's eclectic La Mar de Músicas Festival, in Cartagena next month.
Fronted by Sharleen Spiteri, Texas – who have sold more than 40 million albums down the years – will be playing the Parque Torres Auditorium on July 22, one of two main stages at the festival, which runs from July 20-28.
Another big name to be performing at the event is the young Portuguese singer Salvador Sobral, whom UK music fans may remember from Eurovision. La Mar de Músicas Festival features boogie, futuristic jazz, techno, singer-songwriters, neofolk, joik (a traditional form of song) and fusion – all performed in historic and fascinating environments.
The two main stages are the Parque Torres Auditorium – from where the port and impressive archaeological remains of the Roman theatre can be admired – and the El Batel Auditorium, a watch-tower by the sea. Other stages include the Arab castle, the City Hall square, the Icue and the San Francisco squares, La Mar Chica, and the ruins of the Old Cathedral – each a historic venue in its own right.
Texas are not the only big-name performer to be heading to Murcia: three-time Grammy Award-winning singer-songwriter Dee Dee Bridgewater is one of the headline acts at this year's 37th Cartagena Jazz Festival, from November 3-25 – one of the many highlights of Costa Cálida's festival season.
World-renowned keyboardist Chick Corea, a member of Miles Davis' band in the late 1960s, is another icon to feature on the bill, encouraging jazz fans to flock to the port city at a time of year when maximum temperatures average around a very pleasant 19°c.
As a precursor, the 21st San Javier Jazz Festival, from July 1-31, will also feature Corea, plus 20-time Grammy Award winner Pat Metheny, pianist and singer Vonda Shepard, eclectic multi-award-winning group the Mavericks, and popular British blues band Nine Below Zero.
The following month, some of flamenco's finest exponents will gather in La Unión, Murcia, for the internationally acclaimed, 57th annual Cante de las Minas Festival. From August 1-11, the most acclaimed flamenco artists, singers and dancers, as well as promising and emerging artists will be showcasing their talents.
Access to Costa Cálida, Región de Murcia, is simple as it is served by Murcia-San Javier airport all year round, while Alicante airport is also nearby. Both airports are served by numerous other airlines flying from a wide variety of UK and Irish airports and flights in June cost from just £23 one way.
ENDS
Information for journalists
Press release written and distributed, on behalf of the Instituto de Turismo de la Región de Murcia, by Azalea.
About Región de Murcia
The Costa Cálida, Región de Murcia is an ideal leisure and sport destination for UK travelers. The area offers year-round sunshine with an average temperature of 19.4°c and 315 days of sunshine per year.
The picturesque region is just two hours from the UK by plane, in the south-east of Spain. Región de Murcia  is in a privileged setting within the Mediterranean basin and includes 252km of coastline, known as the 'Costa Cálida' or warm coast. Visitors can take their pick from numerous sandy beaches; a variety of water sports and diving locations; 22 top-quality golf courses, all within easy reach of each other; delicious culinary delights; relaxing spas; and the opportunity to explore the beautiful countryside and regional parks.
The Mar Menor is a saltwater lagoon with warm shallow waters, gentle wind, sheltered coastline and many hotel facilities and sports infrastructures, which make it the ideal setting for water sports at any time of year, for all tastes and ages. Here, visitors can enjoy kite surfing, canoeing, sailing, windsurfing, water skiing and much more.
They can also enjoy diving in the marine reserve of Islas Hormigas, settled in Cabo de Palos, which has been recognised as one of the best places for diving anywhere along the Mediterranean and where you can explore everything from historical wrecks to amazing underwater landscapes.
The port of Mazarrón offers visitors a rich artistic heritage and a range of interesting leisure options, with more than 35km of beaches, unspoiled coves and rocky sea beds. Mazarrón Bay is sheltered by the foothills of the Sierra de la Almenara, while the port offers visitors many opportunities to learn about the town's seafaring tradition.
And just half-an-hour along the coast, another delightful port city, Águilas, blends a tradition of seafaring with a wide range of tourist facilities, making the most of one of its main attractions, the extensive coastline. There is much to remind visitors of its 19th-century heyday, when it was a major mining enclave, such as the Hornillo jetty, where iron, lead and silver were loaded on to ships.
There is always something going on in the region with a host of big events and festivals taking place throughout the year, including the international music festival, Warm Up Festival, in Murcia at the beginning of May, or the varied summer festivals including 'La Mar de Músicas' in Cartagena, or the International Jazz Festival in San Javier, both in July. And visitors can also enjoy August's 'El Cante de Las Minas Flamenco Festival' in La Unión.
Región de Murcia is the perfect holiday destination – for sea, spa, or sport, countryside, culture or cuisine – at any time of the year, whatever your passion.
For more information, please visit www.murciaturistica.es/en
For more information on Región de Murcia  or for high-resolution images contact Dave Bowers on 01730 711920 or email dave@theazaleagroup.com.

Follow WebBandStand for everything that is cool that matters.