Michael Bolton to Headline Tobago Jazz Experience 2019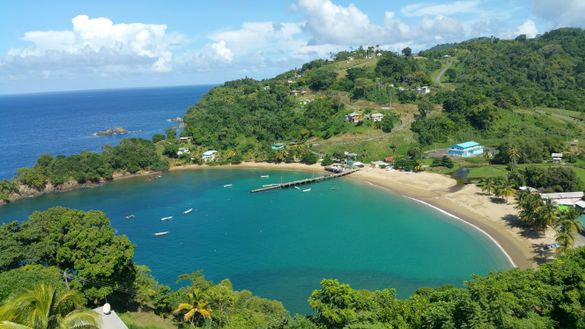 ---
Grammy Award winner Michael Bolton will head­line at the Tobago Jazz Experience 2019, which takes place from April 25 to 28, 2019.
The Tobago Jazz Experience is scheduled to take place on the island from April 25 to 28 and will also include other jazz musicians to be announced.
The festival takes place all over the island so it's an ideal opportunity to get out and about with the locals and embark on a musical meander through Speyside, Signal Hill, Scarborough and the Pigeon Point Heritage Park and soak up the sights and sounds of Caribbean island's unique annual Jazz experience and venues.
Alongside the beat of international performers, cultural enthusiasts, festival lovers and music aficionados will be seduced by the destination's fusion of native music and arts which reflect Tobago's rich historic and cultural legacy.
HOLIDAY PRICE: Head to Tobago to take in Grammy Award winner Michael Bolton headlining the Tobago Jazz Experience.  A week at Grafton Beach Resort is priced from £1,049 per person to include seven nights' all inclusive accommodation in a suite plus three spa treatments, return transfers and flights with Virgin Atlantic.  Depart Gatwick on 21 April. Caribbean Warehouse: 08444 997 645
https://caribbeanwarehouse.co.uk/holidays/trinidad-tobago/saint-patrick/grafton-beach-resort-exclusive?press
For more information about Tobago, go to www.tobagobeyond.com
Follow WebBandStand for everything that is cool that matters.