Maine Farms Open Their Doors to Visitors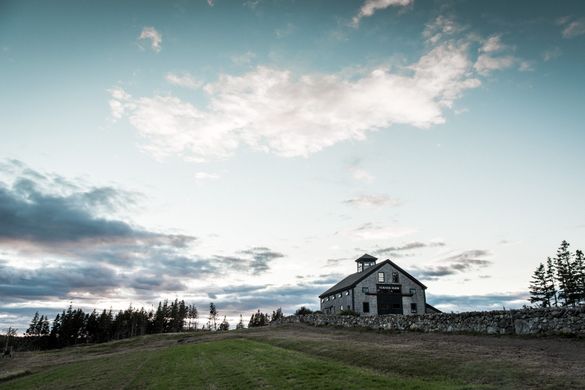 ---
Maine has become a renowned food destination. From Portland being named Bon Appetit's Restaurant City of the Year in 2018 to the many James Beard finalists and winners, this rural state packs a powerful culinary punch.
With fresh seafood readily available and a thriving agricultural community, Maine's talented chefs are able to make the most of local resources. This month, visitors have the perfect chance to get up close and personal with the backbone of Maine's food scene by visiting farms statewide.
For one day a year, Maine's farmers open their doors and welcome visitors to learn and experience life on a farm. The 30th annual Open Farm Day is July 28 and more farmers than ever are joining in to offer classes, tastings and demonstrations to those interested in learning where the handmade cheese, fresh produce and grass-fed meat they buy from farmers' markets and gourmet food shops come from.
Maine's Open Farm Day is the perfect way for people – from families with  small children, to friends who want a unique weekend getaway – to see first-hand how the farm-to-fork movement works.
Hands-on Learning for Kids: Children can see cows and goats being milked, taste a pea straight from the garden, see lambs frolicking. Many farms have fun activities geared toward kids like Micmac Farms in Caribou, with free tours of the trout hatchery and children's games. At Rockin' Sheep Farm in Livermore Falls, you can step back in time and watch a blacksmith work on a coal forge, pet the lambs and sheep, learn about chickens, and pet the cow and calf.
Southern Maine Farm Walk: Take a four-mile walk from farm to farm on the Springvale Farm Walk. Three Rivers Land Trust serves a hearty breakfast from 8 to 9:30 a.m. at McDougal Orchards to get you started. Each farm along the way serves a complimentary refreshing drink. A few of the farms also sell produce and prepared food. Stops include Our Farm for farm-raised meats; Rivard Farm, a pick your own high-bush blueberry and raspberry operation; Ferment Farm for fermented foods and drinks; and the Noon Family Sheep Farm for organic lamb sausage and more.
Cheese-Lovers Outing: Make a day out of cheese! Visit farms like the Turning Page Farm in Monson to sample small-batch goat cheese and beer; Balfour Farm in Pittsfield for a variety of cheeses and cultured dairy products; and Seal Cove Farm in gorgeous Lamoine for award-winning artisan goat cheese.
The complete guide to participating farms can be found here.
Farm Stays: For those who really want to immerse themselves in Maine farm life, there are a number of farm stay options available throughout the state. Nezinscot Farm in Turner is an organic diversified farm where guest can tent under the stars or rent the farm's loft space. Nezinscot Farm began as the first organic dairy in Maine. It now includes a gourmet food shop, a café and coffee shop, a bakery, a fromagerie, a charcuterie, and a yarn and fiber studio. Stay in a newly-built tiny house at The Old Crow Ranch Farm in Durham, a pasture-based livestock farm. At Toddy Pond Farm in Monroe, there is a private cottage where guest can can hike, swim and kayak on Toddy Pond, shop for artisan-made food products in the farm store, pick wild berries, learn about beekeeping and be part of the farm life. The farm also hosts farm dinners on the weekends, including full-moon dinners.