Buddy Holly Hall of Performing Arts and Sciences in Lubbock, Texas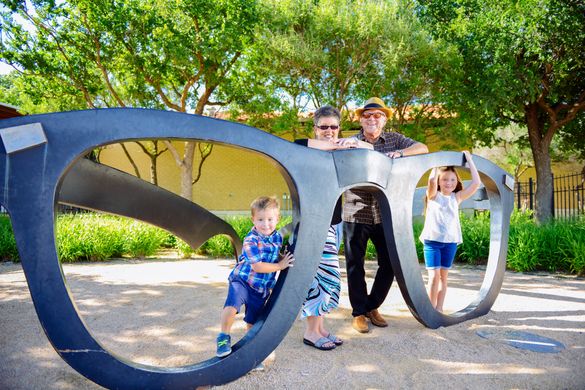 In the 1950s, a teenager from Lubbock, Texas sparked a cultural revolution with his music, songwriting, and big framed glasses. Today, the Lubbock Entertainment and Performing Arts Association continues his legacy by revolutionizing performing arts, entertainment, and education at The Buddy Holly Hall of Performing Arts and Sciences. Located in the heart of downtown Lubbock, The Buddy Holly Hall is a unique model not found anywhere else in the world. The state-of-the-art campus features two theaters, event space, a full-service bistro, and a ballet academy under one roof.
Designed by the internationally renowned Diamond Schmitt Architects, both theaters feature an acoustic value of NC15, offering both professional and aspiring artists the opportunity to perform on stage in a world-class venue.
A focal point of The Buddy Holly Hall is the iconic guitar wall, a fine art installation depicting the image of Buddy Holly playing a Stratocaster. Designed by Texas artist Brad Oldham, the image is a 9,000-piece sculpture consisting of guitar picks in varying sizes beautifully cast in aluminum with brushed bronze.
The Buddy Holly Hall is privately funded, owned, and operated, with 100 percent of all contributions directly funding construction of the project. Innovative partnerships with local arts organizations, public schools and universities, and private corporations will allow The Buddy Holly Hall to be financially self-sustaining upon opening in 2020.
As Buddy inspired the world's best music and musicians with his unique abilities, The Buddy Holly Hall honors that legacy inspiring future generations of artists, musicians, and entertainers.
Follow WebBandStand for everything that is cool that matters.