The Bahamas Junkanoo Summer Festival Every Saturday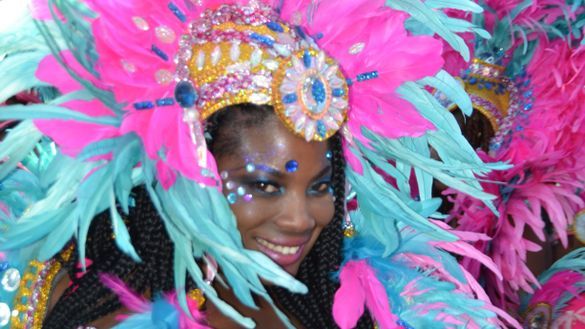 ---
It's summertime in The Islands Of The Bahamas and Bahamas Ministry of Tourism and Aviation (BMOTA) officials are busy enhancing the country's premier summer event, Junkanoo Summer Festival.
This year, the summer event, to be held every Saturday from 7th July to 4th August, will explode with Bahamian culture featuring music, crafts, cultural games and competitions, a diverse kiddie corner, mixology and culinary demonstrations, scrumptious Bahamian food and drinks and exhilarating Junkanoo performances.
Arawak Cay is the epicentre of the event that will begin at 1:00 p.m. – until late, each Saturday.
To add a twist to the entertainment, Junkanoo Summer Festival will showcase a number of themes.
On July 7, Goombay will be celebrated with Goombay dancers, fire dancers, limbo dancers, the Obeah Man, Grammy and the dancers.
On July 14, Le Cabaret and Jazz will celebrate the period when the Las Vegas-style review headlined entertainment in The Islands Of The Bahamas in the 1970s.
On July 21, the Festival will celebrate Nostalgia with a return to the 70's and 80's nightclub era in The Islands Of The Bahamas.
On July 28, there will be a celebration of Rake n' Scrape with Quadrille Dancers, the Island Woman, Lizzy Carry Basket, Brown Skin Gal, Go Home and Mind Baby, Kill the Roach, Better Woman than You and Shot Gun Wedding.
On August 4, Junkanoo will be front and centre celebrating old and new Junkanoo traditions.
Celebrate the summer Bahamas's style with Junkanoo Summer Festival at the Arawak Cay Village in Nassau.