Cuba Direct New Package to Cuba's Carnival Season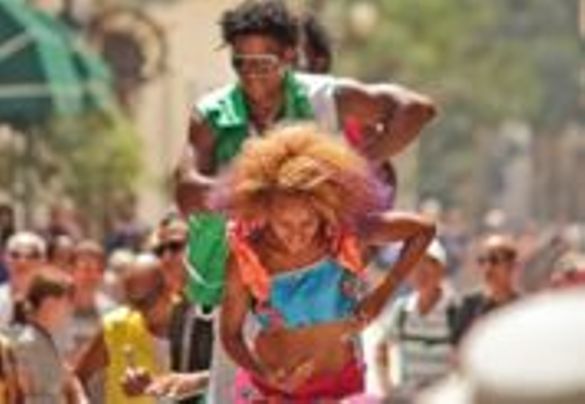 ---
Cuba Direct, the bespoke Cuban holiday specialist, has launched a new package that offers travellers a truly authentic Cuban experience celebrating one of the country's most vibrant festivals – the Santiago de Cuba Carnival. The 11-day customisable package includes 10 nights' accommodation, transfers and tourist cards and visits four destinations in south-eastern Cuba. At just £899 per person (based on two people sharing), the 'Santiago de Cuba Carnival' package promises a tantalising taste of the real Cuba for travellers looking for a cultural adventure.
Cuba Direct's 'Santiago de Cuba Carnival' package itinerary, which is available for travel between from 20 – 31 July, includes:
Bayamo 20 July
Arriving in Bayamo for one night, travellers will get a feel for real local life in the capital city of Cuba's Granma province. A friendly, low-key destination, founded by the Spanish Explorer Diego Velázquez de Cuellar in 1513, Bayamo is Cuba's second oldest city after Baracoa. Steeped in history, the city was named after the boat that brought Castro and his comrades to Cuba to launch the Revolution and is often thought of as the birthplace of Cuban Independence.
Santiago de Cuba 21 – 23 July
Following on from Bayamo, travellers will spend three days in Cuba's cultural capital Santiago de Cuba, which is set between the majestic Sierra Maestra and the shimmering Caribbean. During their stay, visitors will experience the Santiago de Cuba carnival, which famously turns the city into one big street party. As the largest and most traditional of Cuba's carnivals, the Santiago de Cuba festival is a time for Cubans to celebrate their history, community and culture. With its diverse mix of ethnic groups, including African, Chinese, French Haitian and Spanish settled within it, it's no surprise that Santiago de Cuba has a rich music and dance scene, with the Conga and the Rumba both originating from the city. A highlight of the carnival is the groups of singers and dancers called comparsas who perform in colourful and elaborate costumes. On the first day of the carnival, comparsas can be seen inviting locals to join an impressive conga line as it makes its way through each neighbourhood.
Camagüey 24 July
Next stop is a one-night stay in Camagüey, Cuba's third-largest city. Oozing history and charm, Camaguey's old town is a designated UNESCO world heritage site and boasts a unique layout that was purposefully built to confuse invaders following a pirate attack in the 17th century. Camagüey's short, narrow streets are a maze of pastel-hued colonial architecture, palatial plazas and Baroque cathedrals, as well as a number of trendy art galleries, which are just one part of its thriving cultural scene.
Cayo Coco 25 – 30 July
Finally, travellers will visit the beautiful, idyllic island of Cayo Coco, which is located off the northern coast of Cuba and is part of the Jardines del Rey chain. Cayo Coco is known for its colourful coral reefs, pristine white-sand beaches and its calm and crystal-clear waters. In addition to being a tranquil haven for travellers, Cayo Coco is also a haven for many species of birds, including the White Ibis and a native colony of pink flamingos.
The Santiago de Cuba Carnival is not the only festival in Cuba that travellers should experience. The Havana Carnival takes place from 3 – 15 August and provides a spectacular display of music and spontaneous dancing. While the Matanzas Festival of Origins takes place from 20 – 26 August and gives travellers a lesson in Cuba's diverse ethnic heritage.
For more information about the 'Santiago de Cuba Carnival' package, or Cuba Direct, then visit www.cubadirect.co.uk
-Ends-
Editor's notes:
For media information, please contact Cat Cambridge on 020 3375 4054 or email cat@humewhitehead.co.uk

About Cuba Direct
Cuba Direct was founded in 2002 by a Cuban family with a desire to show off the warmth, cultural wealth and sheer beauty of their homeland. The world-class team boasts more travel specialists of Cuban origin than any other UK tour operator, each dedicated to using their in-depth knowledge of the island to create bespoke holiday packages that match a client's individual requirements. An expert team on the ground and one of the country's largest portfolios of homestay accommodation means travelling with Cuba Direct promises unforgettable and unrivalled authentic experiences.
Follow WebBandStand for everything that is cool that matters.