Australia's First Disability Specific Travel Magazine Launches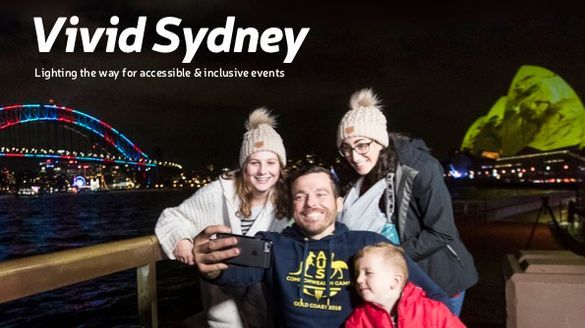 ---
Breaking new ground in the publishing industry, comes the arrival of Travel Without Limits, the first disability specific, print, travel magazine.
With 4.2 million Australians living with a disability – almost 20% of the population – and accessible tourism representing $10.8 billion to the Australian economy (surpassing the Chinese inbound market of $10.4 billion) the need for relevant, insightful content serving these consumers is more important than ever.
A recent study by Amadeus uncovered the startling reality that 46% of travellers with a disability identify their greatest challenge as being a lack of essential destination information. Travel Without Limits aims to address this glaring issue, informing and inspiring travellers despite any challenges they or their families may have.
Published by the team behind Travel With Special Needs, and featuring launch partners such as Destination NSW, and Blue Badge Insurance Australia, Travel Without Limits provides valuable advice, tips, and reviews on all aspects of travel.
"Often, the information needed to travel with confidence when you have additional needs requires specific and detailed stories," said Julie Jones, co-founder and executive editor, Travel Without Limits."We believe these should be written by people with lived experience. So we've brought together contributors and partners to share stories and experiences to help you plan, prepare and feel like our readers can travel without limits."
Travel Without Limits will be released and available publicly for the first time at the Source Kids Disability Expo in Melbourne on 29 March 2019 and is currently available to read on the Travel With Special Needs website here.
"We strongly believe in the need to promote accessible and inclusive travel in the mainstream media," said Janeece Keller, co-founder and executive editor, Travel Without Limits. "We want to give accessible tourism the space it deserves, not merely through inclusion in mainstream media, but through its own custom publication. Travel Without Limits gives us that opportunity and we're excited to share these stories and relevant information with our readers."
F
Travel Without Limits is published by Bound Round Pty Ltd.
About Bound Round
Bound Round is a multi-platform media and consumer engagement business that publishes travel magazines and sells travel to niche markets. Bound Round also offers brand marketing, video production, and consulting services to the travel and tourism industry. To learn more about Bound Round visit www.boundround.com.
About Julie Jones
Julie Jones is the creator of the website Have Wheelchair Will Travel where she combines her experiences working in the travel industry with her life travelling with her family, including her son Braeden who lives with cerebral palsy and her teenage daughter Amelia. Julie also works as a freelance writer and is passionate about seeing more travel opportunities for people travelling with a disability or additional needs.
Follow WebBandStand for everything that is cool that matters.